Acting is a skill. Like most skills it's aided by natural talent, but that's not enough. So how do you develop your acting skills and become the confident, captivating actor that you dream of? By the end of this article you'll have some techniques under your belt to help enhance your acting skills, regardless of where you are at in your career. None of the work outlined in this article requires spending a great deal of money, but it does require dedicated and focused effort.
For those of you that think you can't work on your acting everyday, this is how. I'm going to cover all the major areas of acting work including: voice, movement, knowledge, text work and acting.
Every element is important and helps you become a more engaging and versatile actor. Enjoy!
Voice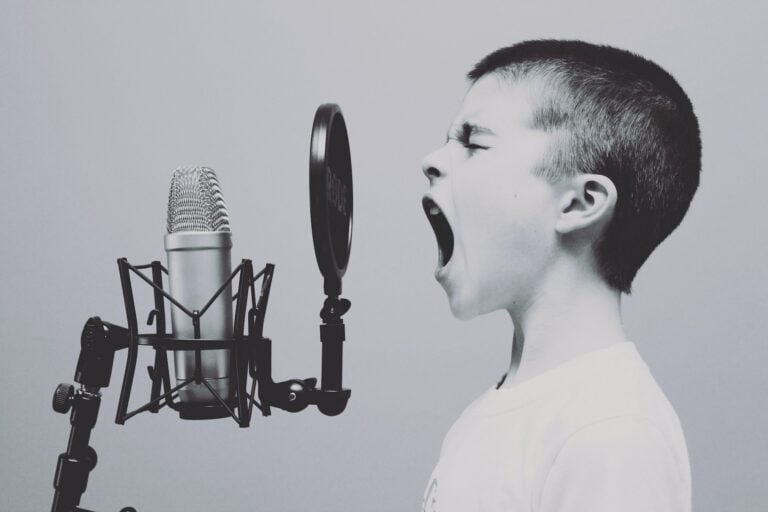 Your voice is one of the few tangible assets you have as an actor. It's your resonance, breath support, articulation, and expression. Work on it like you would any instrument! If you want to be able to tackle the language of Shakespeare, or the emotional demands of Arthur Miller, you need a voice that strong, flexible and connected. Voice work is the most neglected area of acting training by young actors, but I am hoping to change that outlook today. That is why voice work is number one on this list!
#1 Why Voice is Important?
You want your voice to be flexible enough to embody any character that's thrown your way. Can you play a powerful high status character? Can you play someone with a strong accent? Can you play a character who speaks twice as fast as you? Voice is key to unlocking a world of characters and different ways of bringing them to life for an audience. Using your natural voice might work for a little while, but eventually, you'll need to diversify your vocal talent in order to book more jobs, and more varying roles.
#2 Voice Warm Ups
Voice warm ups come in all shapes and sizes. The key is to find one that works for you. It's always best to put together a warm up based on advice from a professional voice coach, or from a voice class you've taken. The key to voice warm ups is that consistency trumps effort. Doing 5-10 minutes a day is better than 1 hour long session each week. If you want to develop your acting skills I recommend doing something every morning (maybe give yourself Sunday off).
Remember: doing something everyday is better than doing one big voice session once a week or once a month. 
#3 Articulation Exercises
Articulation is one skill that is often neglected, and yet it is incredibly beneficial to work on daily. Add 5 minutes of articulation exercises into your vocal warm up every day. Take the time to work on particular sounds that you struggle with, and always work with a piece of text. Whether it be Shakespeare, Brecht or Kenneth Lonergan – choose something that inspires you.
Idea: get some help! I have an articulation vocal warm up I listen to on Spotify. Each morning I flick it on and just do that for 3 minutes. Having someone talk me through out just helps keep me accountable. It's good fun, and seriously annoys my housemates.
#4 Work on Text
We will talk a little more about text work later, but remember you are working on voice to improve how you work on text. So speak some great text out loud everyday. Ideally this could is a great poem, or dramatic piece of text like a monologue. I believe regularly reading wonderful writing out-loud everyday is one of the most enriching things you can do as an actor.